ABOUT US
14+ years of experience A team of seasoned IT leaders
At Hub of Technology, We redefine excellence with over 14 years of customer-centric operations.
Our MNC company is driven by experienced professionals who are tech-savvy leaders, ensuring innovative solutions that prioritize our customers' needs.
Pioneering Tech Solutions for Global Impact
Unparalleled Expertise in IT Innovation
Customer-Centric Excellence in Every Interaction
Hub of Technology
where expertise meets innovation!
With over 14 years of customer-focused work, we at Hub of Technology are redefining excellence.
As a global technology leader, our multinational company is led by experienced experts who understand technology and ensure innovative solutions that underline our customers' needs.

With over 14 years of significant experience in the changing landscape of the technology business, we are excited to be at the forefront of delivering creative solutions.
As a multinational company, we have established a significant presence in key markets such as India, Oman, Qatar and Saudi Arabia and have contributed to the technological advancement of these regions. What sets us apart is not only our extensive market knowledge, but also the fact that our managers are technically savvy visionaries who are always up to date on the latest industry trends.

This commitment to always being one step ahead allows us to provide our customers with innovative solutions and exceptional service. At Hub of Technology we are not just a part of the technology industry; We shape your future.
Our Mission
Our objective is to assist our customers' businesses in succeeding by providing innovative, dependable, and customized IT solutions that promote growth and fulfillment.

We strive to be a trusted partner, providing complete end-to-end IT services that enhance our clients' technology infrastructure, increase productivity, and assist them in reaching their business goals.

We are committed to offering cost-effective, tailored service and technical support to our customers in order to secure their long-term success in the ever-changing digital market.
Our Happy Clients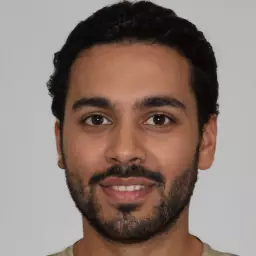 Kamesh. P
Deputy Manager:
DIFC Bank – Dubai
A team you can trust to be with you for any technology disaster management. The team is ready 24 hours a day to respond and manage incidents with timelines.
Ahmed. M
Managing Director:
40 Retail Brand – Dubai
Technology is a dependable system and managing it with ownership is a necessity. We believe them, and they take complete ownership and accountability.
Dimitris. R
CEO – Automobiles – Dubai
I like their project management abilities, technological design, satisfying process requirements and timely execution.